4 Inch Oil Filled Submersible Pump Set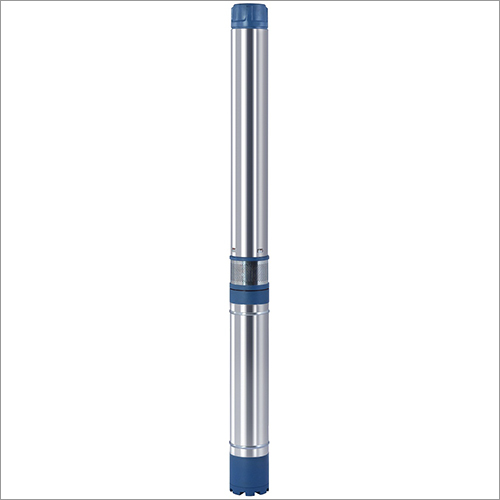 4 Inch Oil Filled Submersible Pump Set
Product Description
4 Inch Oil Filled Submersible Pump Set
SINGLA [4"] Borewell Submersible Pump sets are made of hard wearing parts which makes the pump sets highly durable. All high head pump sets are fitted with non return valve which prevents back flow and reduces the risk of water hammering. The optimal design of impellers and diffusers offer best efficiency. These pump sets are powered by oil filled rewindable submersible motors of continuous duty. The stator is made up of low watt loss silicon lamination and is wound with high grade enameled copper wire which ensures higher efficiency.
APPLICATIONS:
Domestic and municipal water supply
Rural water supply
Irrigation
Sprinkler System
Pressure boosting units and fire fighting system
Industrial and mining application
Fountains
Ponds and Gardens
SALIENT FEATURES:
More longevity
High Operating efficiency
Easy to dismantle and repair
Rigid construction
Highly durable
NEMA mounting available on request
PUMPED LIQUIDS:
Clean, thin non-aggressive, nonexplosive, clear, cold, fresh water without abrasives.
SPECIFICATIONS
| | |
| --- | --- |
| Power Range | 0.5 HP - 5 HP in 1Ph , 2HP - 7.5 HP in 3Ph |
| Version | 180-240V 1Ph 50Hz, 350-415V 3Ph 50Hz |
| Speed | 2880 rpm |
| Flow Rate | 0.3-6.5 lps |
| Total Head Range | 10-300 meters |
| Outlet size in inches | 1" , 1" , 1" , 2" & 2" |
| Degree of Protection | IP 58 |
| Direction of Rotation | CCW - 1ph |
| Maximum outer diameter | 94mm |
| Type of duty | S1 (Continuous) |
| Maximum cooling flow | 0.15m/sec |
| Maximum starts per hour | 12 times |
MOC-MOTOR
| | |
| --- | --- |
| PART NAME | MATERIAL |
| Shaft Seal | Mechanical , Nitrile Rubber |
| Stator Shell | Stainless Steel |
| Thrust Pad / Bearing | Pre - Lubricated Ball Bearing |
| Thrust Base | ---- |
| Motor Base/Upper Housing/Lower Housing | Cast Iron |
| Shaft | SS 420 |
MOC-PUMP
| | |
| --- | --- |
| PART NAME | MATERIAL |
| Impeller | Poly Carbonate |
| Diffuser | Poly Carbonate |
| Sleeve/Bush | SS 410 with Chrome plated / NBR |
| Suction Housing | Cast Iron {FG-200} |
| Pump Shaft | SS 410 |
| Coupling | SS 410 |
| Pump Casing | Stainless Steel |
| NRV Housing | Cast Iron {FG-200} |
| NRV | ABS |
| NRV Seat | NBR |