Automatic Pump Control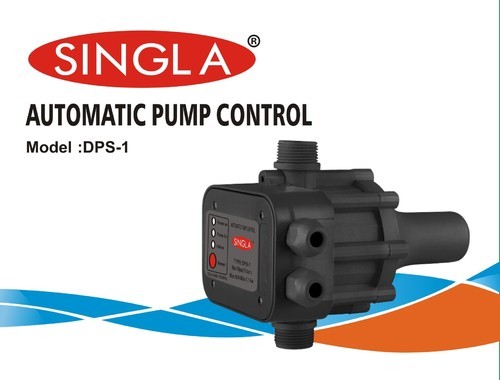 Automatic Pump Control
Product Description
Singla Automatic Pump Control
Application
Automatic Pump control is a device with a new concept that guarantees optimal control of pumps for home use. Deriving from a hydraulic and electronic logics project, it is capable of simultaneously detecting both the pressure and the flow, as well as automatically managing the pump operation. It replaces the traditional expansion tank system, protecting the pump in the case of a water shortage. Far more compact than traditional systems, it is totally reliable, resistant, and easy to install.
Specification

Feature

Power supply voltage 230V

Acceptable voltage variations

Maximum power upto1,5 kW (2 HP)




Replaces the traditional expansion tank system.

Starts and stops the pump in accordance with the opening and closing of the taps.

Maintains constant pressure during delivery.

Stops the pump in the case of water

shortage, protecting it from dry running.

Attenuates the effects of water hammering.